Sunburst Shutters Austin is proud to sell Austin interior shutters and other window treatments that are totally Made in the U.S.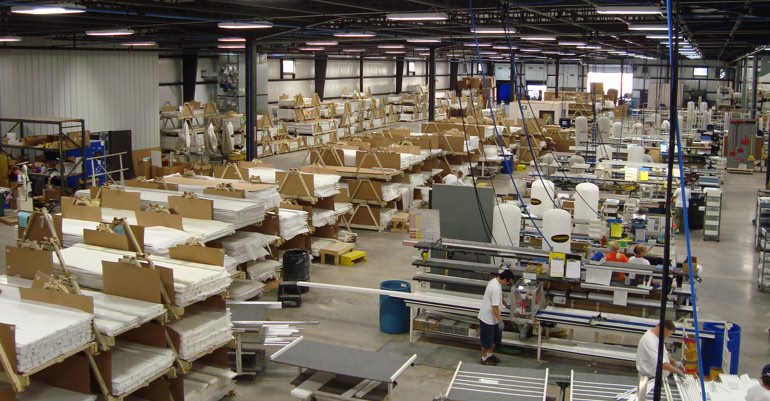 Our main plant is in Wausau, Wisconsin from which we manufacture thousands of shutter panels each day. We also do some manufacturing here in Austin. Everything that goes into our shutters happens right here in the US, from sourcing the materials, to the assembly and finish of the actual shutters. Several companies purchase materials from other countries and only put them together in America, but Sunburst isn't one of them.
Learn the difference that US quality can make for you.
Our factory uses state-of-the-art equipment tailor-made for Sunburst that lets us build the highest quality window treatments. The Sunburst plant has also worked to minimize waste and increase efficiency through more environmentally conscious equipment and processes.
It is a privilege to say we're made in the USA. Very few home service companies can really say that. But Sunburst Shutters Austin always has been and always will be.
These Sunburst Austin window treatments are completely American-made: