5 Austin Home Renovations That Get Your House Feeling New Again
If you're no longer thrilled with your property but you have no interest in moving, the right upgrades can make a major difference. You might think about custom window treatments, adding more light, screening-in a porch or adding a sunroom, or another one of these Austin home renovations to make your house feel new.
Get Upgraded Window Treatments For A Austin Home Renovation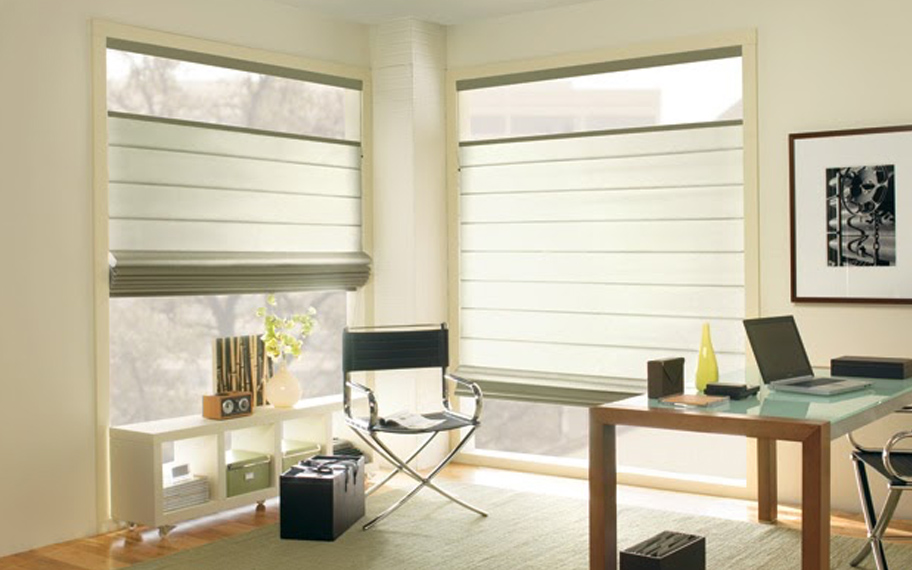 If your windows still have older blinds from decades past, switch to stylish window shades like distinctively designed roller shades or sophisticated Roman shades. You could also install convenient transitional or zebra shades to easily change your sun-filled living area into the perfect setting for a movie.
Durable composite plantation shutters will give you an impressive change to your interior. They offer both exceptional design elements and superior light management. Their classic white color matches your existing interior, so you don't have to overhaul anything else in the room. You have the option of swinging open the hinged panels for a flood of natural light or easily manipulate the slats to direct filtered light wherever it is needed. You can then shut everything to prevent most sunlight and drafts.
Brighten Your Interior With Light Upgrades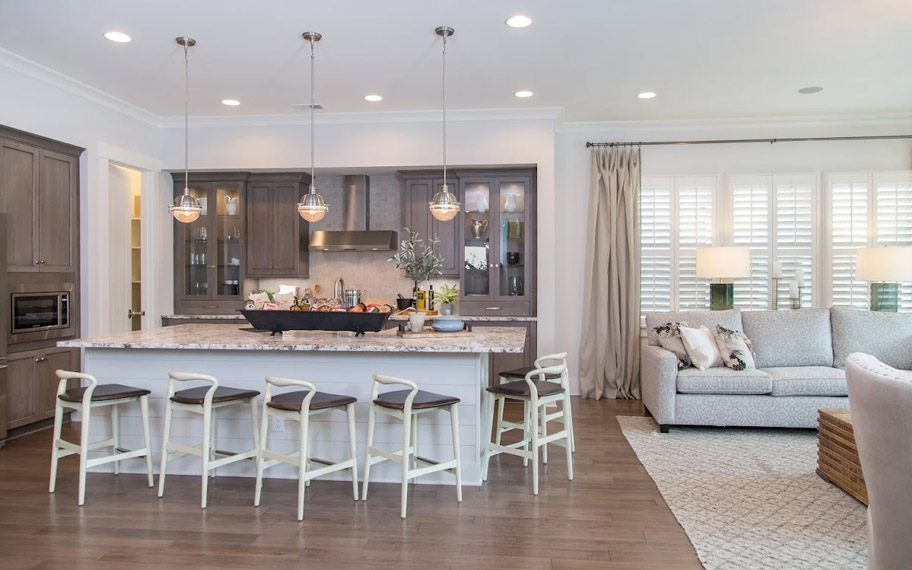 The ideal blend of electric and natural light has the ability to alter your interior and make it appear more spacious. If your space appears to be crowded and gloomy, introduce additional lighting. An electrician could insert new fixtures like recessed lights, or you could incorporate several lamps. It's not difficult to find lighting for your unique style, from fun and funky lamps to delicate chandeliers.
It's smart to make use of natural light to brighten your home and mood. If you are using wobbly window treatments that can be difficult to adjust, upgrade them to plantation shutters. These sturdy products easily swing away from your windows in the event your friends or family need more illumination for working or playing.
Freshen Up Your Flooring With New Carpet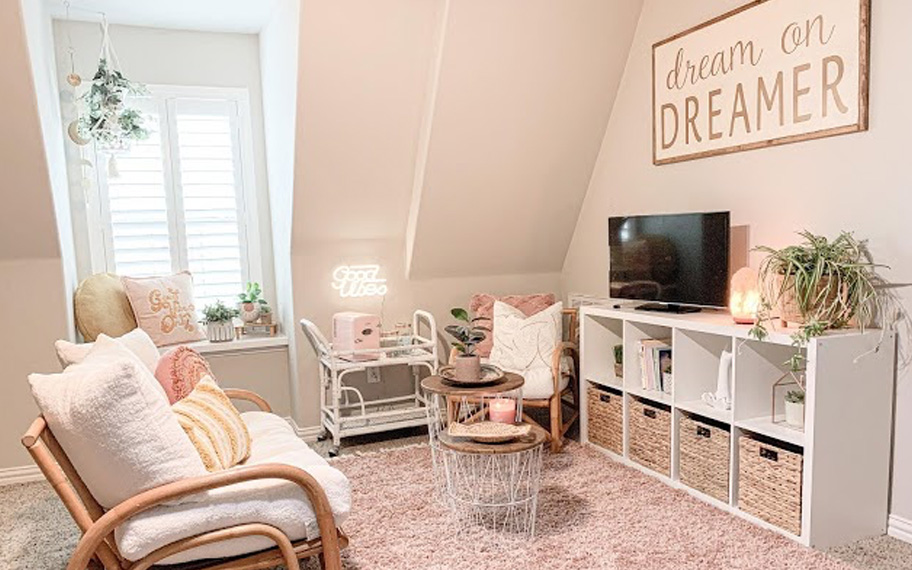 Your carpet gets a lot of wear and tear every day from family members and guests constantly treading across it. If your once new carpet is now faded and shoddy, change it out for an instant home makeover. The latest carpeting styles range from complementary tones and eco-friendly materials to more dramatic coloration and big prints, so there's a product for every house and room. You can explore different textures and densities to find a durable choice that fits your unique tastes. And if you don't need new carpet, mix things up with a stylish rug.
Create Outdoor Living Space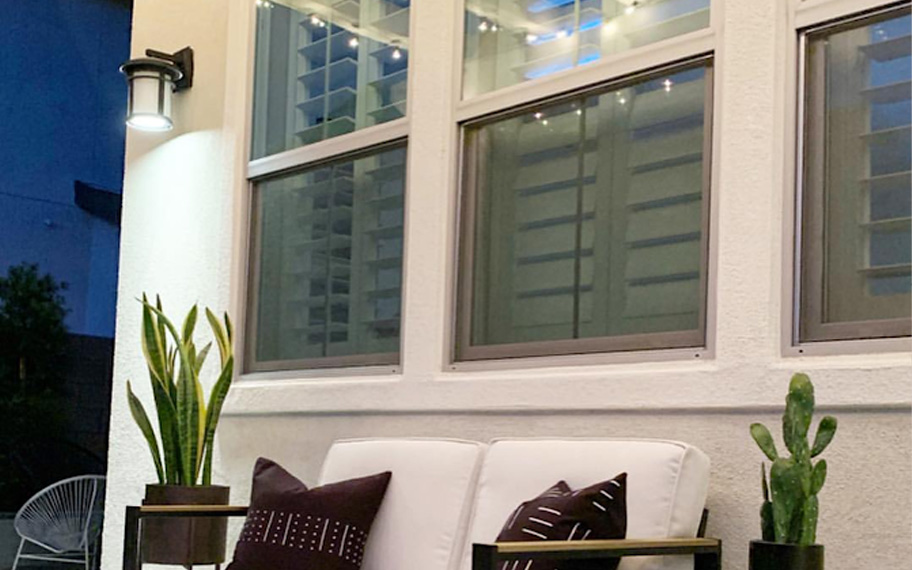 Austin home renovations can move beyond your interior. If your house is getting a little tight, create an outdoor living space. Your deck or patio will become more inviting with new seating, an umbrella or gazebo for shade, and string lights. Add a gas or wood-burning fire pit and lawn games for more relaxation and enjoyment. In the event you lack a deck or patio, you are able to construct one by laying stone pavers or deck tiles.
Porches are easy to adapt into more living space. Simply paint or stain as needed and incorporate a sturdy porch swing or rocking chairs as your seating options. You might even screen your exterior environment to block the onslaught of insects and make your refreshed environs more pleasant.
Experiment With Wallpaper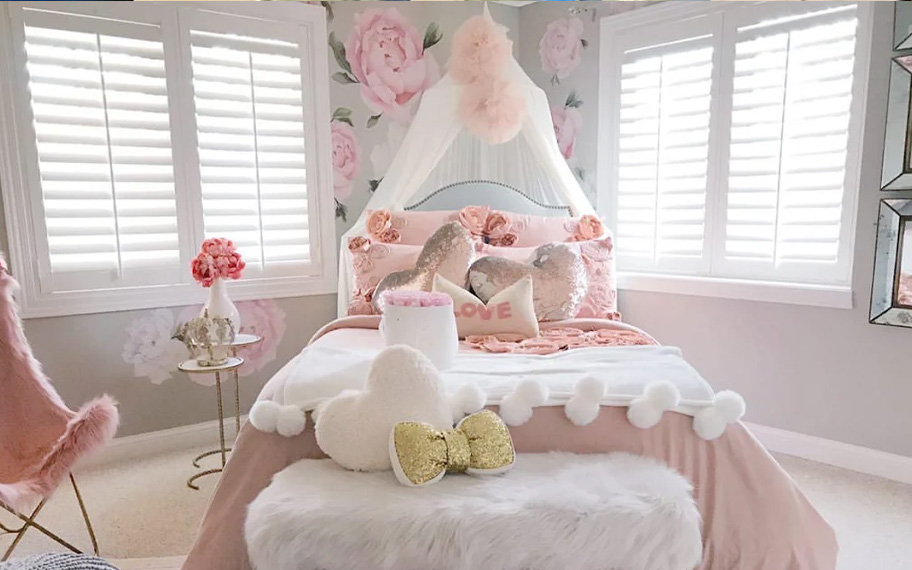 Wallpaper has become quite popular in home upgrades. You will discover products in a multitude of designs, colors, and textures to change the appearance of any space within your home. You might put up fun and colorful selections in your child's room, a more subtle theme in your formal dining area, and something cheery and engaging in the downstairs guest bathroom. You might even update your family room with a fresh coat of paint and use coordinating wallpaper on an adjacent wall.
Add Function And Style To Your Home With Window Treatments From Sunburst Shutters Austin
Sunburst Shutters Austin has the window treatments you need for your Austin home renovations. We provide access to an impressive selection of shades and shutters to match your unique taste. Get started today with a call to 512-549-6077 or submit the form for a free in-home consultation.