Modern Window Treatment Ideas For Austin
Modern interior design focuses on neutral tones, minimalist features, function, and natural elements. For the best impact, every detail in a design must adhere to the modern aesthetic -- including your window treatments. Interior shutters, roller shades, and woven fiber shades all can be modern window treatment ideas in Austin. You can utilize them to provide more light, nature, and form to your modern interior.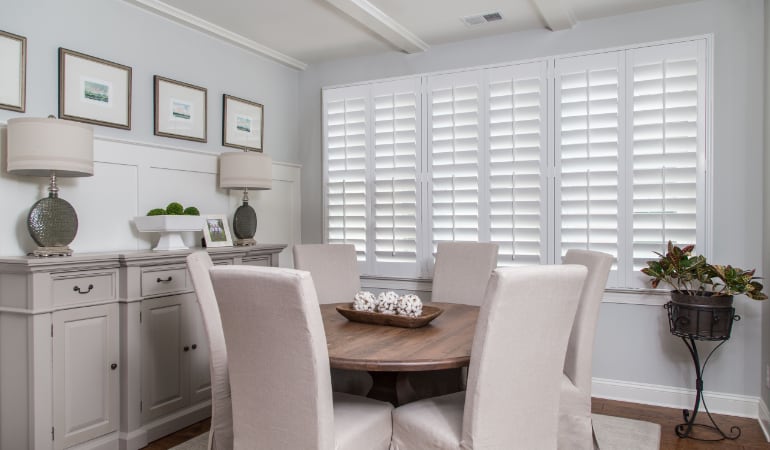 Elevate Your Modern Sensibilities With Timeless Plantation Shutters
The modern design ideal leverages copious amounts of natural light, but there are moments when you still may require some privacy. Elegant interior shutters are a perfect modern window treatment idea for Austin decorators who desire an equilibrium between both. You can open your shutter panels when you want natural light and an open view, or keep the panels shut and snap the louvers for complete privacy. When you want a middle ground, set the louvers open for a partial view and directed sunlight.
Interior shutters are available in several tints to complement any color palette found in modern design. Use light faux wood plantation shutters in rooms with neutral color tones or quality wood shutters for a more natural element. The rows of louvers on plantation shutters give a striking texture for modern rooms that could otherwise lack variety. Go with wide louvers instead of more common narrow ones for a bold, updated look and the optimal view. You can even select a hidden tilt rod to stay with the minimal feel.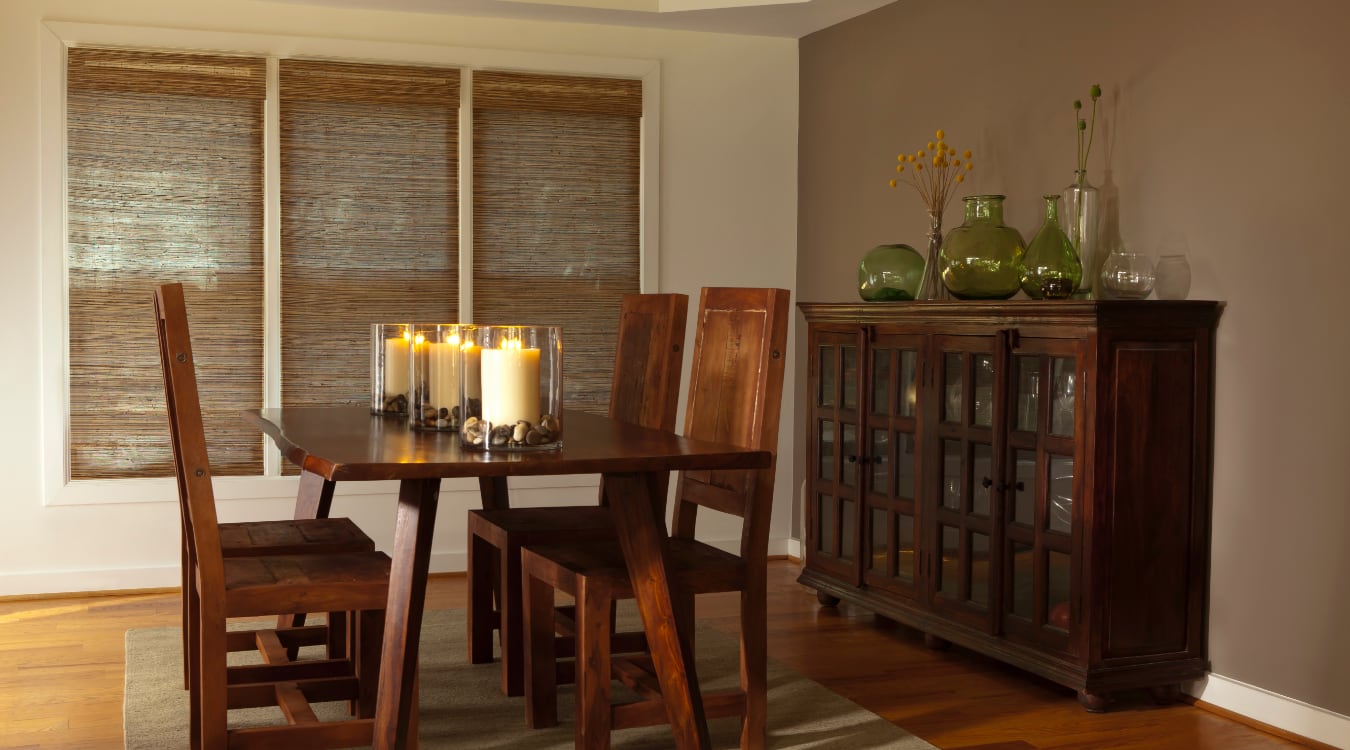 Go Green With Natural Bamboo and Woven Fiber Shades
Like many designers, you would like modern window treatment ideas in Austin that are beautiful but organic. Woven fiber shades follow modern trends in an updated design. They are built of eco-freindly bamboo, jute, rattan, reeds, and other materials that provide a timeless, natural piece to your home. Their inviting earthy colors match well with modern decor trends, and the way sunlight passes through the fibers blurs the lines between outddors and indoors.
For extra dramatic flair and privacy, combine woven fiber shades with curtains. Or deploy them as your sole window treatment if you would rather have minimalism. The level of sunlight that filters through the woven reeds varies on the material and weave you select, allowing you cast a plethora of moods.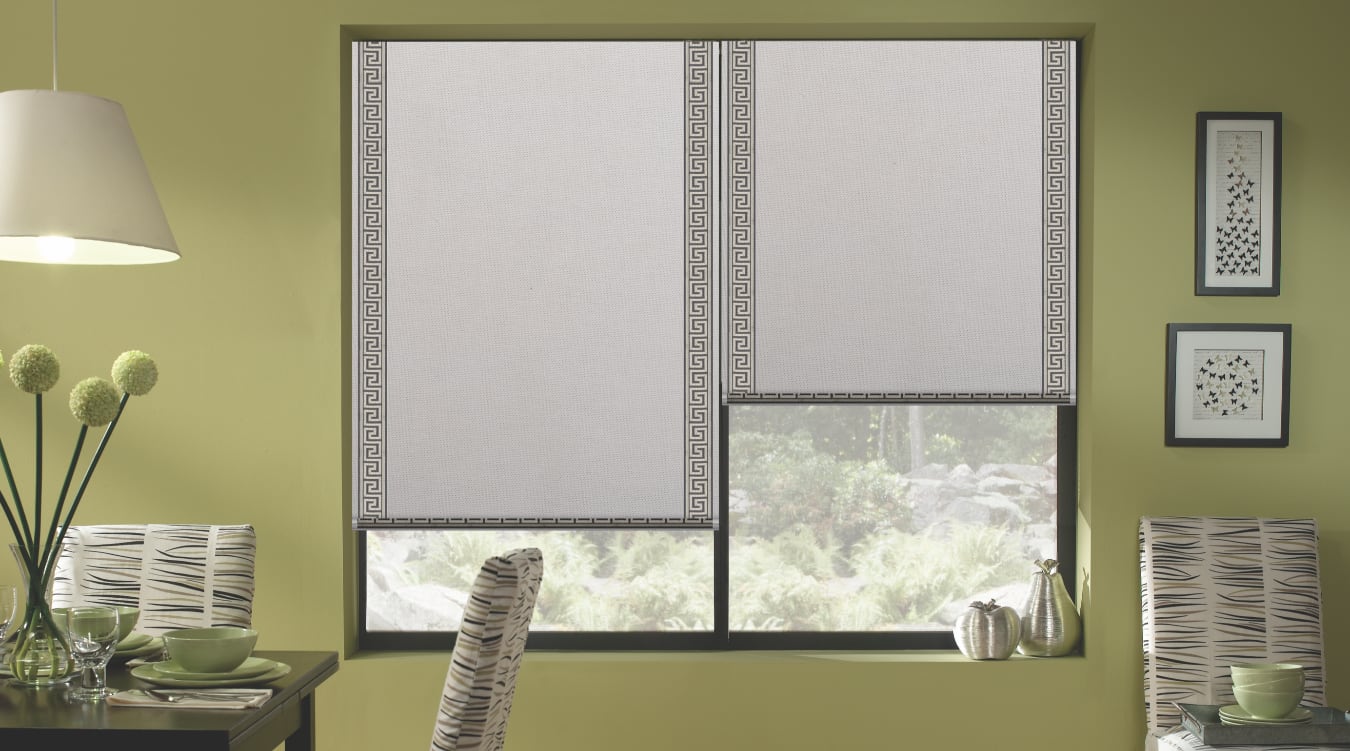 Get Motorized Motorized Roller Shades For The Ultimate Convenience
Modern houses maintain simplicity in design and function. You can experience both with motorized roller shades.
While standard motorized shades function via a handheld remote, you can open and close high-tech motorized shades with a smartphone app or smart speaker. Or set them to open and close at a specific time. You can draw your shades open on work day mornings as you wake up but stay lowered on vacation days for sleeping in. Or program them to lower in the afternoon to ward off sunglare and from overheating your house.
While many window shades come in motorized styles, roller shades are made with features that make them ideal for the modern decor. Their sleek profile and clean lines fit minimalist sensibilities effortlessly. They come in numerous hues, so you can stick to a neutral color palate or add a splash of color to contrast with the subtle tones in modern decor.
Need Additional Modern Window Treatment Ideas In Austin?
Put your personal touch on modern design with custom-made shades or shutters from Sunburst Shutters Austin. We make a bevy of treatments for any type of decor so that you can have the exact design you want for your Austin house. To begin with a no-cost in-home consultation, call us at 512-549-6077 or submit the form below.