The Best Window Treatments For Double Hung Windows In Austin
In the event Austin has pleasant weather, it's wonderful to find some fresh air and sunlight coming through the open upper sash of your double-hung windows. But keep in mind, the vast majority of window coverings obstruct the upper pane when lowered.
If you want seclusion without blocking your window tops, consider Polywood plantation shutters or unique top-down and bottom-up shades. These window treatments for double-hung windows in Austin offer optimal command of privacy, airflow, and light.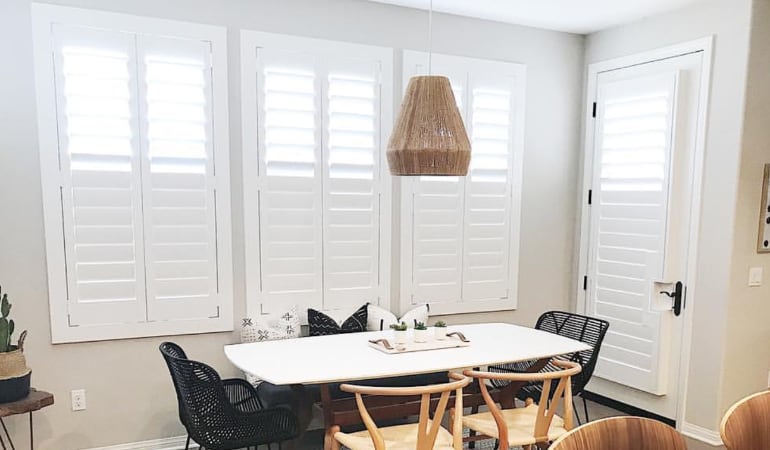 Easily Adjust Light And Airflow With Plantation Shutters
Comparable to double-hung windows, you can open plantation shutters with two different methods: swing open the hinged panels to allow complete light or keep them secured together and adjust the louvers with the center tilt bar for the amount of light and privacy you want. Either way, you bring in outside air by opening the upper or lower sash on traditional double-hung windows. If you want optimal airflow, swing the shutters open and adjust the top and bottom sashes so refreshing cool air comes in at the lower section, and hotter air exits through the top.
Interior shutters work a little bit differently on double-hung windows with tilt capability. Open your shutter panels and tilt the window back for ventilation. You might ask your installer about mounting them with an outside mount so you can tilt the panes slightly while the panels are closed. Don't forget, you can still tilt the louvers to change your light and privacy levels.
You also have the choice to use a split rail within your panels. This allows you to open the top or bottom of the shutter panel to welcome in sunlight while leaving the other part of the panel closed to protect your privacy.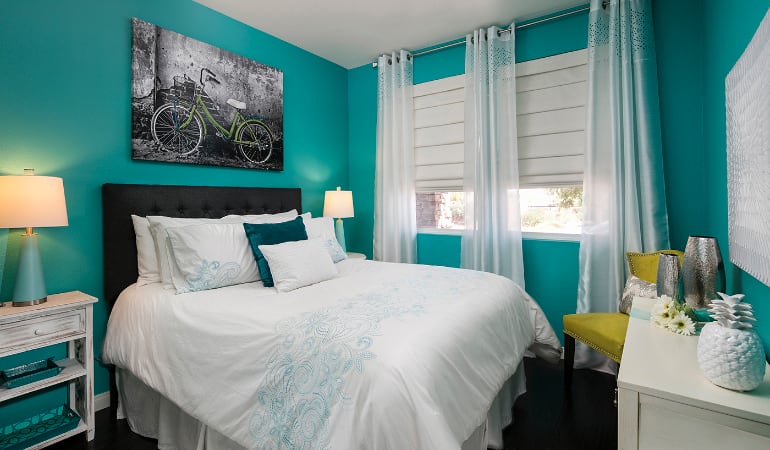 Get the Air Circulation And Privacy You Want With Top-down/Bottom-up Roman Shades
Top-down/bottom-up Roman shades can open from the top and bottom, in a similar fashion to your double-hung windows.
That is why they are a perfect complement for dual-sashed windows when your goal is exceptional light control and airflow without the whole neighborhood looking in at you.
You can open the tops of your windows and bring down your top-down/bottom-up shade to welcome a gentle breeze and natural light while maintaining privacy with the window covered at the bottom. Another option is to leave a small gap in the upper and lower sections for air circulation while still blocking views into your home.
Since you can keep your top-down/bottom-up window treatments in full-cover mode during many hours of the day, it makes sense to install an option as appealing as Roman shades. The distinctive pleats and array of material, color, and pattern choices make Roman shades a captivating design element for your Austin home that you and your guests will enjoy.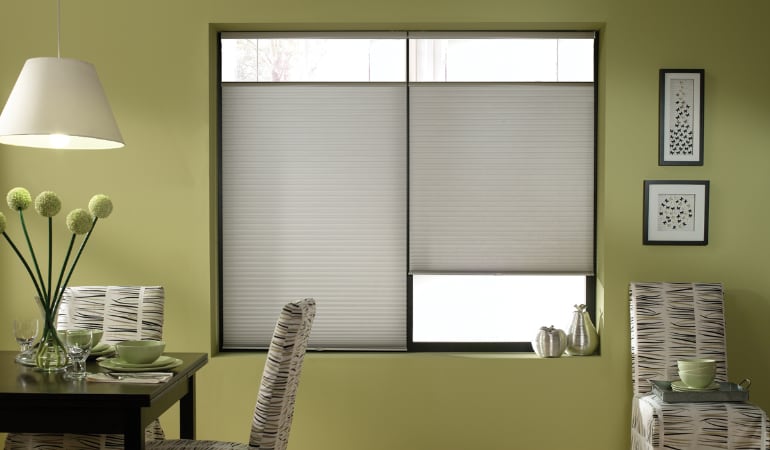 Keep Out Drafts With Top-down/Bottom-up Cellular Shades
Double-hung windows offer excellent ventilation when the weather is nice, but that second sash can lead to more drafts than other window styles. One way to counteract this is through the use of top-down/bottom-up cellular shades. Also known as honeycomb shades, cellular shades have fabric cells that trap outside air entering through your windows.
This unique feature also helps prevent inside air from leaking out. By doing so, honeycomb shades help keep your home comfortable and your utility bills in check.
Their energy efficiency makes this product appropriate Austin window treatments on double-hung windows all year long. Pull them open at the bottom or top along with your window sashes for a gentle breeze when the weather is nice and cover your windows back up to shield your Austin home from extreme temperatures when the weather changes.
Talk To Sunburst Shutters Austin About Window Treatments For Double-hung Windows In Austin
Take full advantage of your dual-sashed windows with premium window coverings from the leaders at Sunburst Shutters Austin. Our consultants will help you explore our impressive line of products and find the perfect treatments for your Austin home. Contact us at 512-549-6077 or complete our online form below to get started on your project.