How To Differentiate Between Plantation Shutters, Window Blinds, And Window Shades In Austin
Blinds, Shutters, and shades–oh my! The many different window treatments on the market will often seem overwhelming if you need to choose one for your Austin interior. Understanding the distinctions between each type will help you decide which products will be best on the windows you have. We can help by exploring the advantages, disadvantages, and top locations for interior shutters, window shades, and window blinds in Austin.
The Pros And Cons Of Plantation Shutters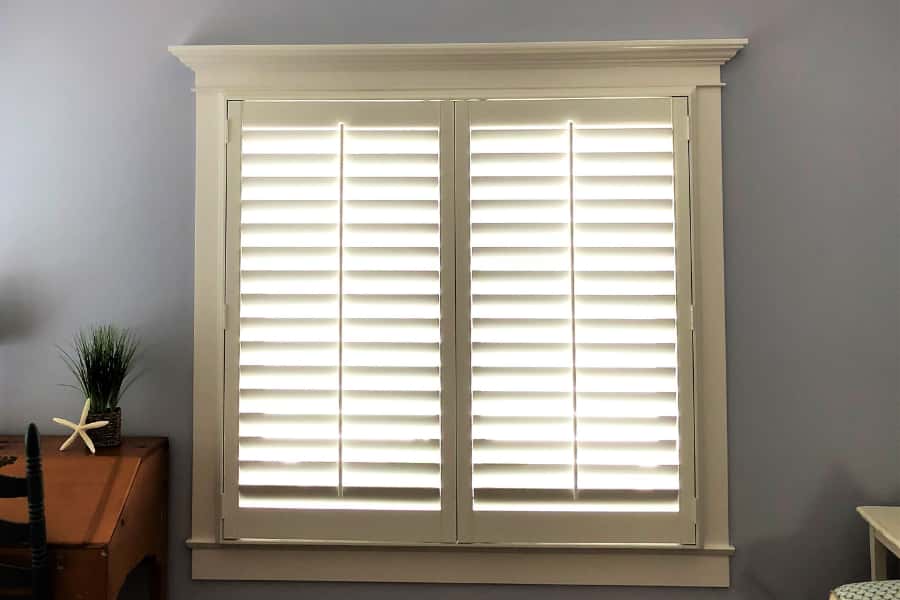 Louvered shutters are built from natural wood or a highly durable composite and go inside your residence where they are permanently affixed to your window with the product's frame built around the window's framework. Easy-to-move panels on the inside of the frame open up for full light and an unobstructed view or shut tightly to cover your window for a darker and private space. When the panels are secured, you may also rotate the rows of louvers for some sunlight and shift them to redirect light wherever you want.
The Pros
Louvered shutters rise above other options thanks to their unique design. Aside from looking quite different, they also offer various amazing benefits for Austin interiors:

Give your home enticing architectural detail

Come in neutral hues to match your decor at the moment and in the future if you change your home's look

Give You total privacy and nearly full darkness when shut

Open quickly for sunlight and a view

Fit any specialized window like half-circles and hexagons

Redirect glare with the louvers

A cinch to clean off

Offer superior energy efficiency

A permanent fixture that adds to your Austin home's value

Various customization possibilities to create the look you want and meet your specific requirements
In addition to these perks, faux-wood Polywood® shutters have their own notable assets:
Unmatched resiliency with resistance to harm from cold, heat, humidity, and UV rays

Never experiences warping, cracking, or chipping

Exclusive weatherstripping for noticeable energy efficiency and lower utility bills
Really, Polywood shutters are able to do any job you ask a window treatment to accomplish, from enhancing your window's beauty to blocking cold breezes and damaging ultraviolet rays. They'll even operate and look just as great decades later as the date you first got them.
The Cons
Plantation shutters' lone drawback is that they come only in neutral tones. Even though their versatile coloration goes with all types of style choices, you'll need to go with window shades or blinds in Austin if you are determined to install window treatments with patterns or bold colors.
How To Incorporate Plantation Shutters
You may use interior shutters on any window inside your Austin residence. Custom shutters fit any type, size, and shape of window without losing their function. Put them on half-circle, triangular, and patio door windows just as effortlessly as normal square or rectangular windows.
You can also place Polywood shutters in any area. Use them for their resilience and superior efficiency in humid bathrooms, chilly attic dormers, or sun-filled south-facing rooms. Shutters even work great in family places and little ones' rooms since they don't have cords that present a safety risk.
The Pros And Cons Of Window Shades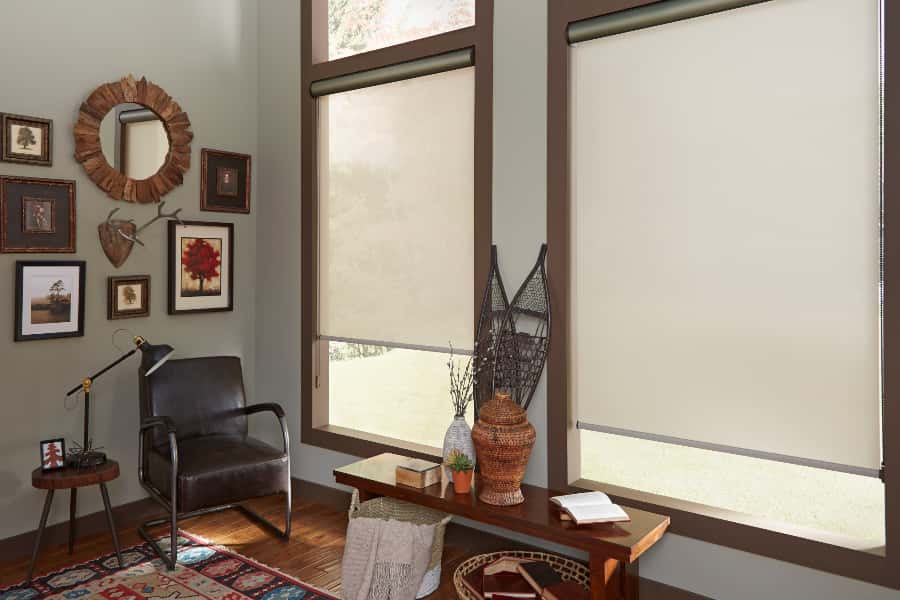 Window shades come in a range of contasting styles, although, in general, all consist of a piece of fabric mounted at the top of your window. You generally pull the material down or up to shield and unshield your window using a cord or pull bar, although you are able to locate motorized options as well.
Window shades don't feature louvers to manage light and privacy, but more transparent or less tightly woven natural fiber shades are able to let light into dark rooms while obstructing the view into your home. Or you can consider top-down/bottom-up shades that allow you to open up the upper region of your window for sunlight while maintaining your privacy on the lower half.
The Pros
Austin residents prefer window shades because they are available in a range of materials, styles, and colors. You'll discover shades with standard colors and bright hues, single color or bold patterns, transparent or blackout styles, pleated fabric or natural fibers, and various other choices. If you're looking for a special focal point when redesigning a space, window shades in the ideal color or fabric can elevate your overall design and encompass your windows.
Individual window shade types have their own perks as well. Roller shades have a classic minimalist feel. Cellular shades will boost efficiency. Tumble shades work well on glass doors. And sheer shades give you an agreeable combination of privacy and sunlight.
The Cons
Window shades aren't as durable as solid window coverings and may be a chore to clean. Their fabric materials will eventually fade due to the sun or can pull apart, become moldy, or show stains. You might expect to replace window shades in less than five years as they break down or you change up your interior design.
Window shades also offer less capability in balancing sunlight and privacy than interior shutters. Even drawing them up part-way means you give up your privacy on half of the window and can't modify how light enters. And a range of window shades will display shadows if you have the lights on inside after dark. And rectangular window shades in Austin make you to pick between hiding a non-traditional window's uncommon dimensions or keeping the window exposed permanently.
How To Incorporate Window Shades
Many Austin homeowners choose window shades if they want bold or patterned window products to go with their decor. They work best in low-traffic areas where they won't get damaged by frequent usage.
You are also able to utilize some types of window shades for their specific purposes. Go with cellular shades to assist in blocking outside drafts. Slim roller shades fit in spaces where you need to avoid a larger window treatment. Blackout shades stop sunlight for better sleep. Woven fiber shades incorporate a feeling of nature to your decor. And of course, custom shades will always operate more smoothly and look better on your windows than off-the-rack products.
The Pros And Cons Of Window Blinds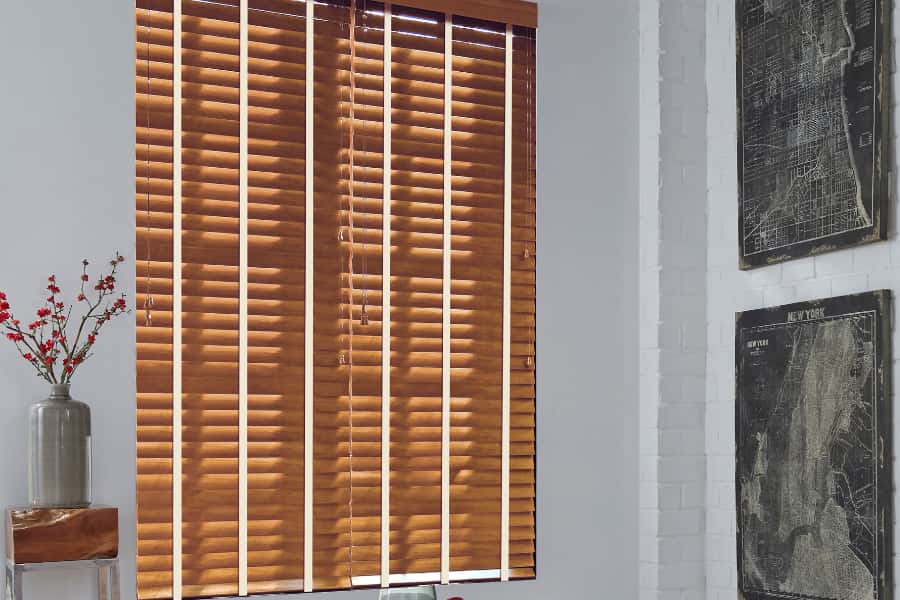 Window blinds feature a row of long slats built from a solid material that you bring down over your windows to cover them. Blinds function with pull cords or cordless lifting mechanisms. As well as shielding windows with blinds, you can also rotate the slats with a rod for additional command over sunlight.
The Pros
The benefits of window blinds are dependent on their material. In theory, all blinds shield windows to impede outside light and the view within your Austin residence, but their material and quality play a big role how successfully they achieve this. You could notice sun and shadows with cheap vinyl blinds. Vinyl and aluminum blinds also curve and break easily, which creates unattractive spaces that allow sunlight. For these blinds, their affordability and limited longevity make them suitable mostly as temporary window treatments.
Quality natural wood and faux-wood blinds use more robust slats that cover windows much better. You won't see through them, and they don't fall apart easily. The wood or synthetic construction, combined with the pleasant defined contours of the slats, look more sophisticated too. Top-end real wood and faux-wood blinds are available in adaptable neutral tones that go with the decor of any area.
Blinds let you control how much light enters through your windows. You can move them up for an unhindered view and total light or guide them down for privacy and darkness. With the blinds drawn down, you may also turn the slats for a restricted view and the right amount of sunshine.
The Cons
Wood and faux-wood blinds appear similar to interior shutters but aren't as long-lasting. The cords that hold the slats together can come apart over time, and wood slats can distort and crack from excess humidity or drastic temperature fluctuations. Blinds also include lots of parts that will make them a challenge to clean, and blinds with pull cords could get tangled up or stick if you try to use them.
Even though made-to-order blinds will fit your windows just right, they can't give you the total protection over the borders that shutters do since they don't have a frame. You'll also find that both window blinds and shades in Austin can sway and knock against your window if bumped or impacted by a gust of air. This movement opens a sightline to your interior and permits sunlight.
How To Use Window Blinds
High-end blinds are a great choice in any room on traditionally sized windows. Make sure you only install water-resistant faux-wood blinds in high-humidity spaces like baths and kitchens. And automated or cord-free blinds provide safer products in the event you have kids or pets.
Sunburst Has Everything From Plantation Shutters To Window Blinds And Shades In Austin
Want to know more about the pros and cons of interior shutters, window shades, and window blinds in Austin? Sunburst Shutters Austin has the most incredible assortment of high-end window treatments around and will is pleased to answer whatever questions you have. We conduct free in-home consultations to demonstrate our choices and show you which window treatments make the most sense for your residence. Schedule yours by placing a call to 512-549-6077 or submitting the form below.