The Dos And Donts Of Choosing Window Treatments In Austin
Durability and light management make a good window treatment. Less desirable window treatments don't hold up and cause frustration when trying to manage natural light and privacy in your Austin house. How do you be certain you purchase window treatments that you love now and will still enjoy in the future? Consider these recommendations for choosing window treatments in Austin to acquire the right choices for your home.
Avoid The Least Expensive Choice When Choosing Window Treatments In Austin
When you're keeping an eye on expenses, it might seem wise to purchase bargain products, but you'll quickly be sorry. Lower-grade window treatments will look shoddy. They tend to be thin and allow light and drafts even in a shut. And they become damaged or fade quickly. If you always choose inferior products, you'll spend lots of your precious time and resources switching them out every few years.
Do Select Window Treatments That Are Solidly Constructed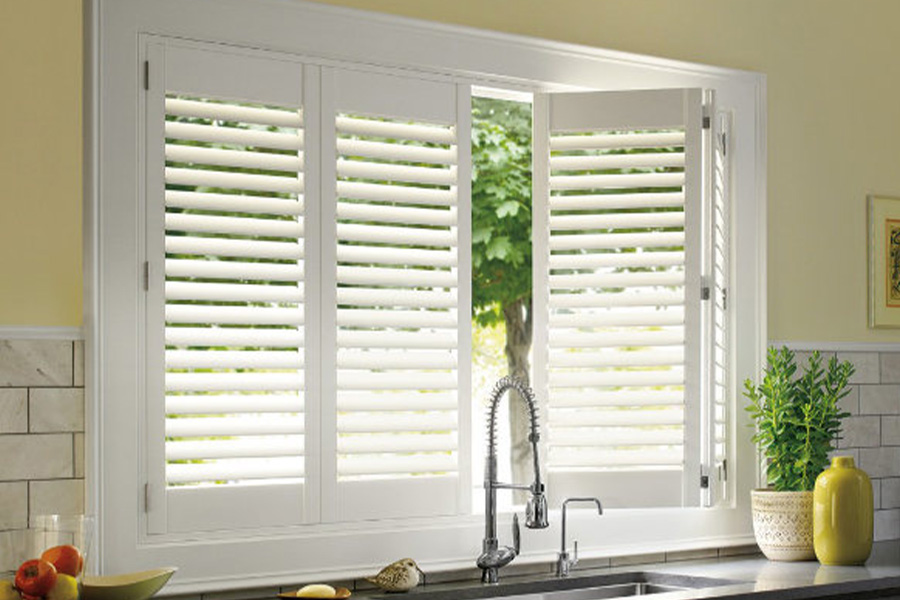 Choosing window treatments in Austin can be thought of as making an investment in your home. You need to search for products that are attractive and made to the highest standards. By doing so, you'll enjoy how they elevate your windows, and they'll last almost forever.
When considering durable window treatments, Polywood® shutters are a top choice. These elegant louvered shutters are made of a composite substance that doesn't warp, chip, or crack due to moisture or temperature fluctuations. You may install Polywood products in a cooler spot like an attic and a steamy master bath, and they'll maintain their appeal for many years to come. In addition, this adaptable and attractive product complements all kinds of decor, so you don't have to replace them due to the current interior design craze.
Don't Get Off-the-shelf Window Treatments
Purchasing mass-produced window treatments from the closest reseller is a simple solution, but you'll soon regret it when you find that they don't fit your windows very well. Your windows may be an uncommon size or they could have been impacted by the settling of your house, so you won't find options that fit their exact dimensions at big-box stores. Everything may be too large and cover the window frame or too narrow and leave gaps at the sides.
You also won't have as many options at big-box locations. Stores typically only carry very basic window treatments. If you want attractive window treatments to blend perfectly with your decor or if you have a particular goal for managing light or saving energy, you need a more customized approach.
Do Select Customized Window Treatments That Fit Your Home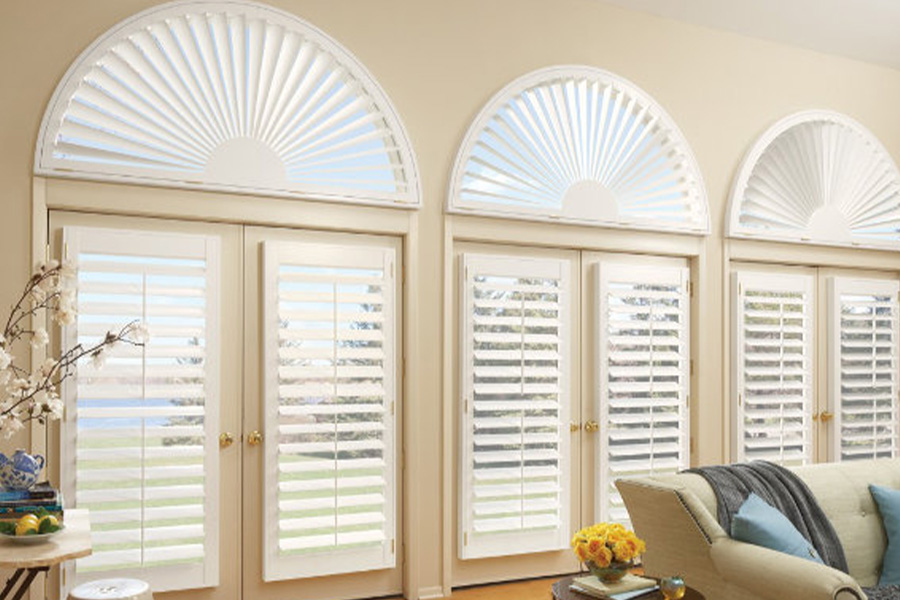 Customized window treatments make more sense as they accommodate the exact dimensions of your windows, even when you have non-standard arched or specialty shaped windows. There are no openings along the perimeter that may allow too much sunlight, drafts, and views from nosy neighbors. You might install custom window treatments like blackout shades to keep an area that often gets too hot and sunny cool and comfortable. Or close the slats on your custom-made interior shutters for absolute privacy.
Explore Stunning, Made-to-order Window Treatments At Sunburst Shutters Austin
Talk with Sunburst Shutters Austin and we'll make choosing window treatments in Austin a breeze. We carry only the best products available and cater to you with a full range of made-to-order choices to create window treatment solutions that work best your property. To schedule a free in-home consultation, dial 512-549-6077 or submit the form on this page.